Getting started in digital label printing, now made easy.
Easy to use, economically affordable and suitable for any work environment, the Gallus Smartfire is the perfect starter model for digital label printing.
An affordable solution
The Gallus Smartfire lowers price barriers in terms of capital investment needed for fully featured digital label presses. With its small  ecological footprint, finished eco-friendly labels become reality on this press. Using only a single standard electrical source, emitting no VOC and demanding no venting requirements, it is perfect for any work environment. The Gallus Smartfire uses the field proven Memjet heads with their water-based inks. Proven print technology leveraged with Gallus' deep label knowledge makes the Gallus Smartfire the label press for getting started with digital printing.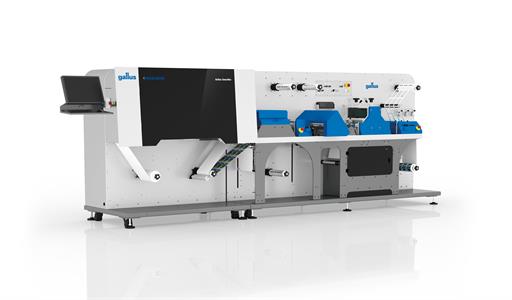 At a glance
• Low Capital Investment
• Ease of Use
• Exceptional Image quality at 1600 dpi
• Quick change head replacement functionality
• Water based inks: No VOC's (volatile organic compounds)
• Standard electrical requirements – Plug and print!
• Substrate savings system reduces waste between jobs
• Productivity mode for enhanced printing speed