Rising cost pressures, complex label designs, shrinking run lengths and just-in-time deliveries – the label market is constantly changing. That calls for efficient, cost-effective label production. The Gallus ECS 340 is the best-selling machine system in its class and is the perfect way to cut costs while simultaneously boosting productivity.
A machine system with character
The Gallus ECS 340 is a quiet, user-friendly and exceptionally cost-effective printing press for commodity labels. It features a configuration that focuses on what is essential and can be expanded freely by 2 modules at a time. Thanks to its technical granite core, it offers an exceptionally long service life and runs exceptionally smoothly and quietly.
At a glance
• An exceptionally short web path of just 1.1 metres between printing units
• Use of tried-and-tested Gallus technology – anilox roller and printing cylinder sleeves, job presetting function
• Excellent substrate flexibility and minimal setup times due to full servo-drive integration
• Flexographic, screen and cold foil printing methods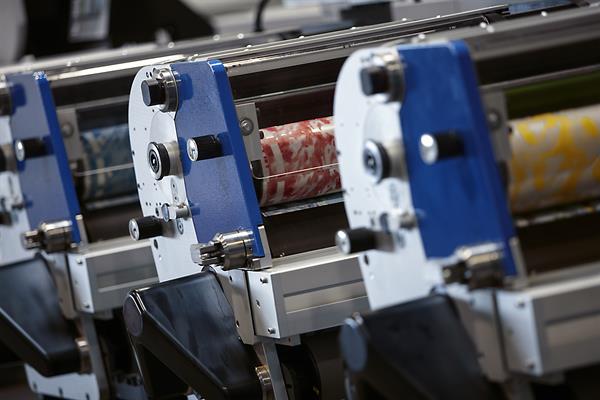 Gallus ECS 340 – A cost-efficient, quiet and user- friendly press for labels with a configuration that focuses on what is essential.
Maximum efficiency
Equipped with cutting-edge technologies, the Gallus ECS 340 is ideally configured for outstanding operational efficiency. The combination of servo drives and automation functions such as presetting, register control and dynamic feed is unique. All these elements work together to safeguard the outstanding productivity of the Gallus ECS 340 and ensure it delivers consistent, easily reproducible quality of the highest standard.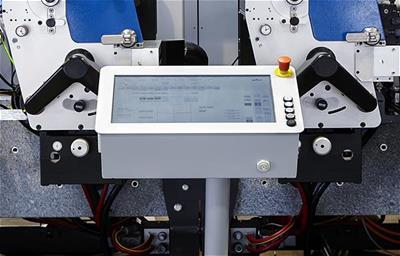 Quality and precision – the all-important difference
Print results that exhibit consistent quality are the all-important difference to printing on the Gallus ECS 340. That is just one reason why this short web path label printing press has been so hugely successful and become the best-selling press in its class since it was launched. In the label printing industry, the Gallus name is a byword for quality and precision.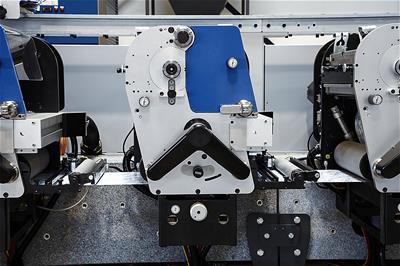 Cost-effective on the fly
Top speed label production at exceptionally low costs – that is the Gallus ECS 340. The shortest web path in the label printing industry and outstanding press efficiency ensure that production waste is hugely reduced. Even at high speeds, the Gallus ECS 340 runs extremely quietly and smoothly, which is down to the machine's solid and robust granite core, which exhibits excellent damping properties. It is also a material that doesn't conduct electricity and isn't magnetic, which helps to counteract any build-up of static charges on the press. Designed as a modular system, the Gallus ECS 340 can be freely extended as required, 2 modules at a time. As a result, it supports the flexible use of a whole range of applications and embellishing techniques such as flexographic and screen printing, cold foil and rotary die-cutting. Moreover, the Gallus ECS 340 uses tried-and-tested Gallus sleeve technology. Aluminum printing cylinder sleeves ensure high printing quality with consistent reproducibility and maximum aging stability throughout their entire service life.